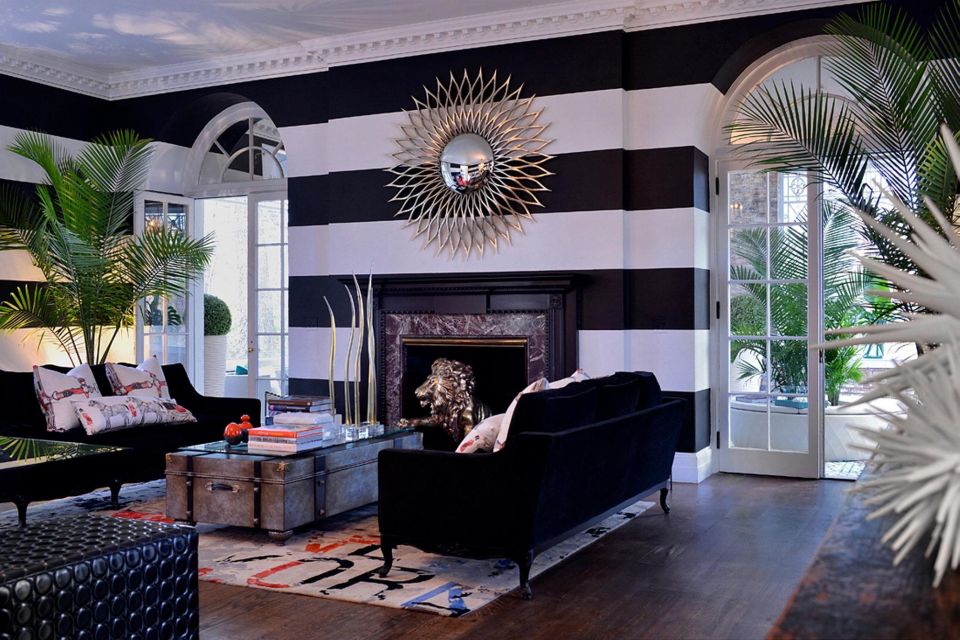 Google Images
Spring 2018 is around the corner and brings with it some fresh new trends for the home. Look for bold colors, rich textures, mixed metallics, artisanal light fixtures, and natural elements. Feel like your home could use an update? Check out the list below to see what's hot for the home this year.
Bold Colors
Bold is better this season and think high contrast. Nothing makes quite the statement like a deep, rich hue on your walls (or your ceiling!). You can also translate the bold trend to furniture palattes and decorative pieces. Rich tones of blues, greens, and violets are particular favorites this season, as well as onyx. These jeweled tones can help bring an elegant vivacity to any room
Textures
Velvet is oh-so-nice and still-so-in. Tactile textures are all the rage these days and can be integrated into a room in many ways. Lately furniture has taken this trend by storm - sofas, chairs, and even headboards are being enveloped in this plush fabric. Who wouldn't want to snuggle on something so luxurious?
Metallics
Golden brass is particularly hot right now, offering a change of pace to the silver home fixtures we are used to. Sick of the same old, same old with your bathroom sink? Why not bedazzle with brass! Mixed metallics of silver, gold, and brass are also showing up in pendant lighting, kitchen backsplashes, and accent pieces. Mixing metals together can bring a refreshing vibe to your home
Artisan Lighting
Make a statement that really pops with the right type of lighting. Lighting can add glamour and style to an otherwise dull room. You want to find a piece that is all your own - check out local shops to find pieces that are unique and stand out. Be adventurous! Remember, bold is in.
Natural Elements
Plants, anyone? One of the easiest ways to add life to your home is incorporating eye-catching plants into a room's design. Another ode to nature will be seen in decorative jungle/tropical prints. You'll be seeing this lush style unleashed on dishware, throw pillows, and even wallpaper. Whether you fuse this on a grand scale or just use it to accent the room, it will be sure to make your wild side soar.