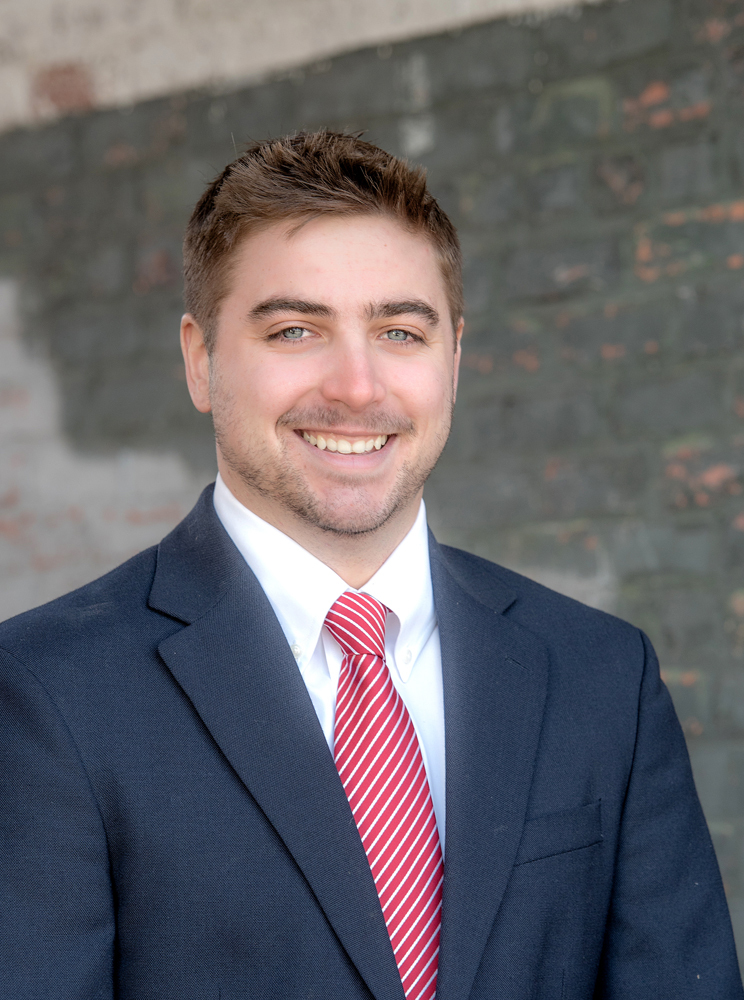 Realtor, ABR
|
Residential
Mike is a native Vermonter and graduate of Saint Michael's college. He has been working as a Realtor for three years and has family ties to Real Estate. Mike is committed to going the extra mile for both his clients and the community. With his charitable work, he has been serving the local community for years, performing music for multiple charities and participating in other administrative events. Outside of work, Mike loves to play jazz music, golf, snowboard and kayak. Mike takes pride [...]
Mike is a native Vermonter and graduate of Saint Michael's college. He has been working as a Realtor for three years and has family ties to Real Estate. Mike is committed to going the extra mile for both his clients and the community. With his charitable work, he has been serving the local community for years, performing music for multiple charities and participating in other administrative events. Outside of work, Mike loves to play jazz music, golf, snowboard and kayak. Mike takes pride in his hard work and dedication to clients and looks forward to continuing to make the buying and selling process a great experience.
Office Location
340 Dorset Street
Suite 4
South Burlington, VT 05403
Specifications
Languages:
Specialties:
Service Area:
Mike's Testimonials
Mike was fantastic to work with. He quickly learned what I was looking for in a house and made sure I had a chance to see all of the houses which I would be interested in, while not wasting my time on the other houses. Once I found the one, Mike stopped at nothing to make sure I got it. He then helped coordinate the rest of the house buying process making it very low stress for me.
Thomas, Burlington
Mike Miller was a joy to work with. He was very professional, responsive and went out of his way to make the experience a pleasure. He was a great negotiator and got us a lower price and seller credits. I wouldn't hesitate for a minute to recommend him to anyone... My only wish is that I could give you 10 stars.  You are very lucky to have someone as professional and responsive as Mike Miller.
Linda and Phil, South Burlington
Mike was very committed to assisting us with the sale of our mobile home. Although it was a manufactured home, rather than a high-end home, Mike showed enthusiasm, commitment and loyalty to our listing right to the closing table. He was very proficient in reaching out to us at least once a week with updates on showings. When we had multiple buyers and negotiations started, Mike was professional and diligent to work with all parties, including nights and weekends, and stayed committed to find us [...]
Kim, Milton
Mike Miller went above and beyond to help us find our first home. The process was very difficult and confusing at times but he made sure to advise us the best he could to make sure we found a home that fit our needs, the location we wanted to be in and to make sure it was safe to live in. Whether it was a weekend or past work hours Mike always got back to us and let us know what was going on and or answering a question we had. He worked great with the mortgage broker / attorneys and paperwork [...]
Mike was incredible. He made the entire process of selling our home simple and he did it in a way that kept it stress free. He patiently answered every question we had with helpful advice and guidance. He was very professional and made sure we understood every step of the process and even offered to help us move our belongings. His communication was on point and he was always ready with the next documents or for the next step we had to take. Mike's professionalism, communication and down to [...]
Megan & Miles, Grand Isle
Thank you so much Michael! Mike Miller with Geri Reilly was outstanding to work with as I pursued my first time property. He was detailed, knowledgeable and so easy to work with as we landed a condo. He even followed through after closing to ensure some loose ends where tied up within the property. I would recommend Michael to anyone!
Kyle, South Burlington
Mike Miller is an outstanding real estate professional. Mr Miller really listened to our wants and desires for a home that we could truly call our own. Mr Miller is honest and dependable and it was a pleasure to work with him I look forward in the future recommending him to friends and family, if I should ever need to sell my property the only person I would want representing myself and my family would be Michael Miller. Thank you again Mr Miller for your service and your dedication in finding [...]
Sarah, Essex Junction
Michael was a true professional throughout my selling and purchasing experience. He listened to my wants and needs for my new home purchase and I ended up with exactly what I had been looking for. He was polite and responsive to my many questions. I would highly recommend Michael with your realty needs.
Theresa, St. Albans
Geri Reilly Real Estate and specifically Michael Miller were wonderful to work with. They made the process as easy as possible for me. During a very competitive buying market Michael always made himself available, sent me listings he knew I would love and never failed to get back to me right away when I had questions or wanted to take action! He was patient and persistent in my search which made me feel comfortable and confident through out the entire buying journey. The Geri Reilly team made [...]
Sophie, Winooski
Thank you to you and your entire staff for everything!! I would like to take this opportunity to tell you that Mike Miller was the absolute BEST to work with every step of the way!! He was professional, knowledgeable, prompt, patient, punctual, and extremely personable. It was our pleasure to have him as our agent in relocating to South Burlington. We will recommend your agency to everyone we know! Kudos!!  A+++++
Cindy and Dennis, South Burlington
Contact
Hi there! How can we help you?
Contact us using the form below or give us a call.
Hi there! How can we help you?
Contact us using the form below or give us a call.