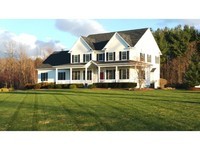 Williston VT Real Estate
Search by property type to find the latest listings for sale in Williston, VT. You can save your favorite properties when you create an account, and we will notify you when similar listings come on the market.
Contact Geri Reilly and her team of skilled real estate professionals for more information about a listings or if you would like to schedule a showing.
Raving Fans
You gave Bobbi and I marvelous counsel over the years; should we ever again look for a property in Vermont, you'll be our agent - you're the best!!
Gino, Pennsylvania
"I have used Geri's Real Estate services for many years, and this transaction of my duplex in June took special effort, and she was attentive and a big help through it all. There is a big advantage in working with an agent that has the experience and local connections required to navigate through the inspections, zoning, tax [...]
- Dan, Burlington
Geri and her staff were wonderful throughout the entire sales process. Anytime we had a question they were extremely quick to find the answer and get back to us immediately. She had people on call to quickly and inexpensively fix items that needed repair. She was able to achieve our goal of selling our home when other agencies had fallen [...]
Tina & Sam, Milton
"I chose Geri because of the reputation I had heard from others, my mortgage specialist said she doesn't mess around and will get the job done. I listed my property with her and she assured me that it would go fast so be prepared. Geri was right, I had a contract signed within two days for my full asking price. The rest of the [...]
- James, South Burlington
Geri and her team were great to work with. My wife and I purchased a home from them in South Burlington VT. Ellen Zdyb showed us many homes and is by far the hardest working realtor I have ever met. She was great to work with. Once we went under contract, Geri and Kim took the reigns and worked for us tirelessly. The entire office was great to [...]
Erin & Jared, South Burlington 2014
"Geri was professional, and got us a significantly higher price than any other real estate agent even thought possible. Other agents wanted to list at $250K, Geri said to list at $265K, it sold with multiple offers in one day at $272K. I'd highly recommend her."
- Sean & Jennifer, South Burlington 2016
We bought our house from Geri, 14 years later she sold it for us. The selling in particular was not a simple process, made complicated by the fact that we were long gone by the time we sold. Geri took care of all of the details that we could not. She also stayed in frequent contact with us and helped us to resolve a wide range of potential [...]
Janet & David, Essex
"Geri was extremely helpful during the sale of our house. We ended up selling our house in only four days. With Geri's knowledge of local real estate we were able to decide on the right asking price. Geri also helped me with ideas when it came to staging our home to sell quickly."
- Margaret & Bert, Burlington 2015
"Geri has a competent staff, and uses the various skills of her employees to aide the buyer from start to finish. Geri, herself, is a master negotiator - the one you want representing you in the final hour. Ellen Zdyb showed me properties and didn't waste my time - she knew what I would like. When it was time to make an offer, she [...]
- Stephanie, Burlington
From my initial contact with Geri Reilly concerning my interest in the area, she and her staff provided me with outstanding service. They provided me with detailed information about the market, responded in a timely manner to my queries and requests, arranged a highly organized and efficient weekend of home tours that was consistent with my [...]
LJR, Colchester 2014