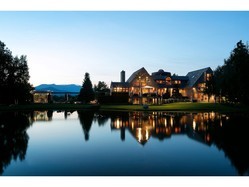 Raving Fans
"I was extremely impressed with the service I received working with Geri. I was an out of town owner, so Geri carried the ball throughout the process of selling my lake home. I was kept well informed at all times. Geri gives it her all!!"
- Jackie, Ferrisburgh 2016
Thank you so much for helping us find our house and for making our dream a reality... We love the house and are working hard at making it home!!! Thanks also to the whole team for making this possible, keep up the good work, we think of you often and hope we can get together at some point if you want to see what we have done so [...]
Dan, Julie, Stephanie and Emilie, VT
"We truly enjoyed our experience with Geri. She is very knowledgeable and she got the job done. We highly recommend her and her team! It was a very stressful time for us as our home took a lot longer to sell than we anticipated. We were on the higher end of prices for Milton so the market was not as fast moving."
-Emily, Milton 2017
A big thank you to everyone on the Geri Reilly Team! I could not have been happier with my experience, from the start of my search right through to the final day of closing. Whether you are buying or selling, I would recommend anyone to have Geri Reilly by your side!
Phil, Burlington
What a GREAT experience...Love Love Love Geri and her team. you talk about professionalism and experience, Geri and her team are the real deal. A special shout out to: her closing coordinator (Kim), she got the job done in a timely matter and was extremely friendly. Thank you Kim...
Sami, Milton
"Geri Reilly is the Best Realtor in the World. Experienced. Understanding. Thorough. Attentive. Proactive. I sold my apartment through Geri Reilly, and it's the best decision I could have made. She's really good; she knows what she's doing; AND she's a very nice human [...]
-Richard, Burlington 2016
"Geri is easy to talk to and follows through on all the little loose bits and pieces. She is patient and thorough. We could not have asked for a better realtor."
- Leslie & Bob, South Burlington
Geri Reilly and her team made the process of viewing, contracting, dealing, and closing on a home very smooth. They took a lot of the anxiety out of our first time home buying experience.
Mieko, Burlington
Thank you so very much for all that you've done in selling the farm land and getting us through each situation that occurred. Take care and God bless!
George, Dawn and Ken
"Geri did an outstanding job in the process of selling our home. Geri was very responsive to all of our needs during the transition. With me being out of state Geri kept me informed of all issues that were occurring during the course of the sale. Geri had to step in at times during the negotiation process and lend her expertise so the [...]
- Jay, Williston