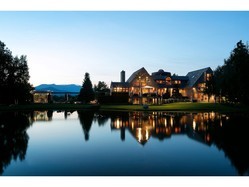 Raving Fans
I can never thank you enough for all your hard work on this. We could have never got this far without your persistence and professionalism dealing in some of the most difficult situations. Again, I THANK YOU SO MUCH!! I will always continue to tell everyone use Geri or you're NUTS!! We're your newest biggest fans!
Eric, Colchester
I can't thank you enough for the incredible job you did on the listing, showing and sale of my condo in Williston. Your professionalism and skills are unmatched! You made the whole process enjoyable and educational. I very much appreciate all your help and guidance. I wish you continued success!
Jackie, South Burlington, VT
What a GREAT experience...Love Love Love Geri and her team. you talk about professionalism and experience, Geri and her team are the real deal. A special shout out to: her closing coordinator (Kim), she got the job done in a timely matter and was extremely friendly. Thank you Kim...
Sami, Milton
"Geri was professional, resourceful, and a pleasure to work with. She provided me with all the information I needed to sell my condo in such an efficient manner. I would highly recommend Geri Reilly for all your real estate needs."
– Lisa, South Burlington 2017
We had a great experience with Geri and her team. Dedicateed, professional, and knowledgable of the market. Geri's work ethic is quite evident when you start to work with her. In our case, to receive the best offer possible for your house. Our house sold after 3 days on the market, and very close to asking price. For anyone looking for a [...]
Ian & Dale, Essex Jct 2014
It was very re-assuring to have Geri and Ellen to participate in the process of the purchase of my condo! Thanks so much for taking the time to answer my questions and making yourself available! Best of luck and continued success with your business!
Heidi, 2014
Decided to go with Geri Reilly because of her experience, and knowledge. We were pleasantly surprised by her work ethic. She handled every detail of the listing and sale of our home. Questions and concerns were addressed promptly. Her knowledge of the market is thorough. Geri Reilly moves real estate.
Mike & Pam, Milton
"Geri is fantastic! My husband has been working out of state during the week for a year, and we had moved into our new home out of state. Geri was compassionate, supportive, and smart. Geri told me what things really didnt need to be done, what would still be helpful, and when she got started things really went lightning fast. In two [...]
- Donna & Josef, South Burlington
"In the past we've used other realtors and were unsuccessful. This time we heard from our friend about Geri Reilly and couldn't have been more pleased. Our condo had 4 showings and an offer was made. She's down to business, passionate to all, the team she has working underneath her is fantastic! I will say now that we [...]
-Kelly & Paul, Colchester