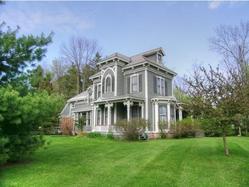 Raving Fans
"Geri and her team were awesome throughout my home buying experience. They gave me wonderful direction and handled all aspects of my home search purchase flawlessly. I highly recommend them and would use their services again should the need arise."
- Lee, Essex Junction 2017
A big thank you to everyone on the Geri Reilly Team! I could not have been happier with my experience, from the start of my search right through to the final day of closing. Whether you are buying or selling, I would recommend anyone to have Geri Reilly by your side!
Phil, Burlington
It was very re-assuring to have Geri and Ellen to participate in the process of the purchase of my condo! Thanks so much for taking the time to answer my questions and making yourself available! Best of luck and continued success with your business!
Heidi, 2014
...we absolutely LOVE LOVE LOVE our condo! I feel like we've been there forever, and it's only been a week. I am so glad that Carolyn set us up with our "listing cart"...I got the jump on seeing it before anyone else (and that Carolyn was able to get us in to see it right away)! Thank you for [...]
Leslie and Jim, Colchester, VT
Geri was fantastic! The concierge services were a godsend. Geri was always on top of everything and walked us through the whole process!!
Joey & Karen
"Great experience from beginning to end! I had an offer within 1.5 weeks of listing the property with Geri and a successful closing the following month. Geri and the other individuals that I worked with in her office were all very helpful, patient (this was my first time selling property) and friendly. I would absolutely recommend Geri [...]
- Jenna, Winooski 2016
"Geri Reilly and her team went out of their way to support us, both as home sellers and buyers. She is kind, determined, and very thoughtful. We sold our house in less then 3 months and moved into our dream home. Bryce, Kim and Susannah were great advocates throughout [...]
- Carin & Luke, Hinesburg 2015
"We had a great experience working with Geri and her team of real estate experts. They were knowledgeable, flexible and had a fast response time. I highly recommend working with this team!"
- Jessie, Essex Jct. 2017
"Geri Reilly is the Best Realtor in the World. Experienced. Understanding. Thorough. Attentive. Proactive. I sold my apartment through Geri Reilly, and it's the best decision I could have made. She's really good; she knows what she's doing; AND she's a very nice human [...]
-Richard, Burlington 2016
Our experience with Geri Reilly covers our last three real estate transactions. Obviously we keep going back because of our strong satisfaction with her professionalism. She is an excellent communicator, extremely knowledgeable, and has a passion to get the job done the right way. In addition, she is a very friendly, sensitive, and fair [...]
Pat & Scott, Essex 2014