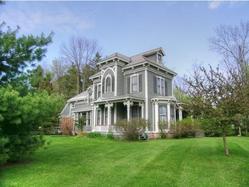 Raving Fans
Michael and I would like to thank you for all your patience and hard work in getting our house sold.
Michael and Donna, Colchester, VT
"Geri is fantastic! My husband has been working out of state during the week for a year, and we had moved into our new home out of state. Geri was compassionate, supportive, and smart. Geri told me what things really didnt need to be done, what would still be helpful, and when she got started things really went lightning fast. In two [...]
- Donna & Josef, South Burlington
Geri and her team make a complicated process seem like a breeze. The entire team is professional, knowledgeable, and a pleasure to work with. We very highly recommend Geri and her team - they are simple the best!
Robert and Melissa, Westford
I can never thank you enough for all your hard work on this. We could have never got this far without your persistence and professionalism dealing in some of the most difficult situations. Again, I THANK YOU SO MUCH!! I will always continue to tell everyone use Geri or you're NUTS!! We're your newest biggest fans!
Eric, Colchester
"Geri has a competent staff, and uses the various skills of her employees to aide the buyer from start to finish. Geri, herself, is a master negotiator - the one you want representing you in the final hour. Ellen Zdyb showed me properties and didn't waste my time - she knew what I would like. When it was time to make an offer, she [...]
- Stephanie, Burlington
"Geri did an outstanding job in the process of selling our home. Geri was very responsive to all of our needs during the transition. With me being out of state Geri kept me informed of all issues that were occurring during the course of the sale. Geri had to step in at times during the negotiation process and lend her expertise so the [...]
- Jay, Williston
"Geri and her team were very helpful every step of the way when we were looking to buy a home. It was a pleasure dealing with them and I would recommend their services to anyone. I was especially happy with how the closing was handled and how details were followed up on and taken care of. [...]
- John & Virginia, Shelburne 2015
"We moved to VT from the midwest, and with no knowledge of the area, we needed to find an agent we could trust. We landed with Geri and her team and were incredibly satisfied. Whenever I questioned anything I called a friend who is an agent back home, and he always agreed with their [...]
- TJ, Essex Junction
To everyone at Geri Reilly Real Estate: Thank you for a job well done. The entire process from listing to selling to closing went very smoothly and quickly. It was a pleasure doing business with your firm. We would recommend your company to anyone interested in buying or selling a home.
Carolyn and Gary, Florida
"Great experience from beginning to end! I had an offer within 1.5 weeks of listing the property with Geri and a successful closing the following month. Geri and the other individuals that I worked with in her office were all very helpful, patient (this was my first time selling property) and friendly. I would absolutely recommend Geri [...]
- Jenna, Winooski 2016