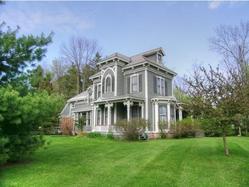 Raving Fans
"Great job. The house was under contract very quickly. Geri's expertise helped us to focus on the priority items that needed to be done in preparing the house for sale. Thank you!"
– Lorraine, Williston 2017
An ENORMOUS THANK YOU to you and your incredible staff for ALL your help and assistance with helping me buy my FIRST home!!! I appreciate all of your patience and humor and hard work in helping me navigate the entire process...right up to the very end today! Thanks for going the extra mile in making sure the closing happened today and was not [...]
Bill, Burlington
Geri and her team made us feel like we were their only clients with the personal attention they gave to every detail of our home buying experience. Any and all questions or concerns in the process were immediately responded to and addressed to our complete satisfaction. We appreciated their expertise and guidance and were confident that [...]
Kathleen & Richard, Richmond
I can never thank you enough for all your hard work on this. We could have never got this far without your persistence and professionalism dealing in some of the most difficult situations. Again, I THANK YOU SO MUCH!! I will always continue to tell everyone use Geri or you're NUTS!! We're your newest biggest fans!
Eric, Colchester
Decided to go with Geri Reilly because of her experience, and knowledge. We were pleasantly surprised by her work ethic. She handled every detail of the listing and sale of our home. Questions and concerns were addressed promptly. Her knowledge of the market is thorough. Geri Reilly moves real estate.
Mike & Pam, Milton
Thank you so much for everything! You rock!!
Cheryl, VT
Geri and her team make a complicated process seem like a breeze. The entire team is professional, knowledgeable, and a pleasure to work with. We very highly recommend Geri and her team - they are simple the best!
Robert and Melissa, Westford
What a GREAT experience...Love Love Love Geri and her team. you talk about professionalism and experience, Geri and her team are the real deal. A special shout out to: her closing coordinator (Kim), she got the job done in a timely matter and was extremely friendly. Thank you Kim...
Sami, Milton
Huge Kudos to Bryce and Geri, we couldn't be happier with our new home and with the Reilly Team. These people really kicked butt! Thanks a lot.
Tracy and Josh, VT
A big thank you to everyone on the Geri Reilly Team! I could not have been happier with my experience, from the start of my search right through to the final day of closing. Whether you are buying or selling, I would recommend anyone to have Geri Reilly by your side!
Phil, Burlington