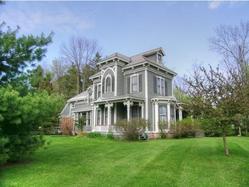 Raving Fans
Thanks for all you have done! You have secured your spot as my go to realtor for future housing transactions.
Rene
"Geri Reilly and her team went out of their way to support us, both as home sellers and buyers. She is kind, determined, and very thoughtful. We sold our house in less then 3 months and moved into our dream home. Bryce, Kim and Susannah were great advocates throughout [...]
- Carin & Luke, Hinesburg 2015
What a GREAT experience...Love Love Love Geri and her team. you talk about professionalism and experience, Geri and her team are the real deal. A special shout out to: her closing coordinator (Kim), she got the job done in a timely matter and was extremely friendly. Thank you Kim...
Sami, Milton
"We are from Florida and were looking at a lake home as a second home/income property. Not knowing anyone in the area we contacted Geri Reilly because she was the listing agent on a property we were very interested in seeing. We were contacted almost immediately by Wendy O'Brien who works on Geri's team and she set us up with a [...]
- Jon & Rick, Alburgh
I can never thank you enough for all your hard work on this. We could have never got this far without your persistence and professionalism dealing in some of the most difficult situations. Again, I THANK YOU SO MUCH!! I will always continue to tell everyone use Geri or you're NUTS!! We're your newest biggest fans!
Eric, Colchester
"Geri, Susannah Gruner, and the whole team were outstanding. Geri and the team stayed connected with us the whole time and were involved in every step in the process. We never had a problem getting in touch with Geri, Suzy, or any member of the team and their response was amazingly fast. We will absolutely use Geri Reilly Realty again [...]
– Eileen & Bob, Colchester 2017
Geri Reilly is the absolute best realtor out there. Without her hard work and diligence on my complicated closing, I never would have sold my house. She worked every day for at least four months to resolve a lease land issue. She never gave up on me even after constant dead ends. I highly recommend her.
- Cheryl, Colchester 2016
"We found Geri and her team to be very prompt and responsive in meeting our real estate needs. If there were any points of confusion, they were quickly addressed and rectified. Geri maintained a very calm, professional demeanor throughout the listing, negotiating and [...]
- Dennis & Wendy, Jericho 2015
"Geri is easy to talk to and follows through on all the little loose bits and pieces. She is patient and thorough. We could not have asked for a better realtor."
- Leslie & Bob, South Burlington
Thank you for your help with everything. I admire your knowledge, grace and professionalism. Thanks again for a job well done.
Karen, MA