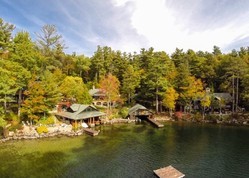 Raving Fans
"Geri is great! Very knowledgeable, does her homework and is very attentive. Very helpful to us as the properties we sold were from an estate. Always pleasant and professional."
-Wanda, Colchester 2017
I can never thank you enough for all your hard work on this. We could have never got this far without your persistence and professionalism dealing in some of the most difficult situations. Again, I THANK YOU SO MUCH!! I will always continue to tell everyone use Geri or you're NUTS!! We're your newest biggest fans!
Eric, Colchester
From my initial contact with Geri Reilly concerning my interest in the area, she and her staff provided me with outstanding service. They provided me with detailed information about the market, responded in a timely manner to my queries and requests, arranged a highly organized and efficient weekend of home tours that was consistent with my [...]
LJR, Colchester 2014
"Geri and her team were awesome throughout my home buying experience. They gave me wonderful direction and handled all aspects of my home search purchase flawlessly. I highly recommend them and would use their services again should the need arise."
- Lee, Essex Junction 2017
It was nice working with you too, thanks for your kindness and professionalism. All the best.
Bonnie, Charlotte, VT
Geri and her team made us feel like we were their only clients with the personal attention they gave to every detail of our home buying experience. Any and all questions or concerns in the process were immediately responded to and addressed to our complete satisfaction. We appreciated their expertise and guidance and were confident that [...]
Kathleen & Richard, Richmond
"We are deeply grateful for all Geri did to make both our home sale and our home purchase go smoothly. At every step, Geri gave us honest, professional, accurate advice. Her negotiating skills saved us money; and she was "fully with us" for important decisions; she "held our hands" all the way; she offered us timely [...]
- Kate & Fred, Burlington
Huge Kudos to Bryce and Geri, we couldn't be happier with our new home and with the Reilly Team. These people really kicked butt! Thanks a lot.
Tracy and Josh, VT
Hi Geri, Bryce and Team - Thanks for ALL your help this year. House is great and pool was fun last summer!
Mark, Colchester
"I was extremely impressed with the service I received working with Geri. I was an out of town owner, so Geri carried the ball throughout the process of selling my lake home. I was kept well informed at all times. Geri gives it her all!!"
- Jackie, Ferrisburgh 2016