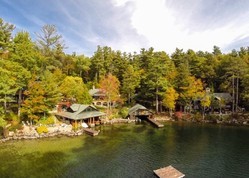 Raving Fans
"In the past we've used other realtors and were unsuccessful. This time we heard from our friend about Geri Reilly and couldn't have been more pleased. Our condo had 4 showings and an offer was made. She's down to business, passionate to all, the team she has working underneath her is fantastic! I will say now that we [...]
-Kelly & Paul, Colchester
To everyone at Geri Reilly Real Estate: Thank you for a job well done. The entire process from listing to selling to closing went very smoothly and quickly. It was a pleasure doing business with your firm. We would recommend your company to anyone interested in buying or selling a home.
Carolyn and Gary, Florida
Dear Geri & Crew: Thank you so much for selling my Burlington property. You made it easy even though I was out of town. Thanks for organizing the repairs, letting me know what paperwork needed to be done and coordinating everything with my lawyer.
Lisa
I want to take this opportunity to offer a testimonial of the great work and service you provided during the marketing and sale of our home in Shelburne, VT. It was a unique property that appealed to a limited sphere of buyers in a serious downturn in real estate. And you SOLD IT! ...As far as I am concerned, you are the best real estate [...]
Jerry, Webster, NY
Geri Reilly is the absolute best realtor out there. Without her hard work and diligence on my complicated closing, I never would have sold my house. She worked every day for at least four months to resolve a lease land issue. She never gave up on me even after constant dead ends. I highly recommend her.
- Cheryl, Colchester 2016
"Geri was a pleasure to work with when selling my condo. She was spot on in what to expect for price, she gave me great advice when a prospective buyer came in too low, and she even was right about how long it would take (actually it sold even faster). Her staff were [...]
- Kenny, Burlington 2015
Thank you so much for helping us find our house and for making our dream a reality... We love the house and are working hard at making it home!!! Thanks also to the whole team for making this possible, keep up the good work, we think of you often and hope we can get together at some point if you want to see what we have done so [...]
Dan, Julie, Stephanie and Emilie, VT
"Geri Reilly and her team were amazing to work with! It was evident that we were getting the best service in the way we were kept in the loop on every communication, the way Geri worked hard negotiating terms and was able to get exactly what we asked for and more. The overall experience was delightful and we would not hesitate to [...]
- Elizabeth & Kush, Essex Jct
You gave Bobbi and I marvelous counsel over the years; should we ever again look for a property in Vermont, you'll be our agent - you're the best!!
Gino, Pennsylvania
Thanks for all the work. You have a great team. Always on top of things. Pictures were great. Advertising was wonderful. Thanks for all your help in listing and buying. We might have spent too much on the buying end without your input.
John and Janice, Williston