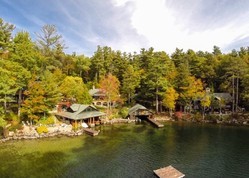 Raving Fans
Thank you so very much for all that you've done in selling the farm land and getting us through each situation that occurred. Take care and God bless!
George, Dawn and Ken
"Geri was extremely helpful during the sale of our house. We ended up selling our house in only four days. With Geri's knowledge of local real estate we were able to decide on the right asking price. Geri also helped me with ideas when it came to staging our home to sell quickly."
- Margaret & Bert, Burlington 2015
"Geri helped us with both the sale and purchase of our homes. She and her team were wonderful to work with! They brought a high level of enthusiasm and professionalism to each transaction. We would use them again and wuold highly [...]
- Deb & Jeff, Essex 2015
Thank you so very much for all you and your team did for me in the acquisition of my new home. I went to the house after the closing. The sun was shining in through the windows, birds were singing and butterflies were floating through the garden. I had a complete sense of peace and happiness. I am thrilled with our new home.
Cindy, Burlington, VT
Thank you all so much for the part you played in my new home purchase. Stephanie, without you there would be no perfect home, you persisted in finding the exact one to my specs, Geri for always being on top of it all (what would we all do without dot loop). I can't wait to get back there to see it! I know this was all worth it!
Robin, California
We had a great experience with Geri and her team. Dedicateed, professional, and knowledgable of the market. Geri's work ethic is quite evident when you start to work with her. In our case, to receive the best offer possible for your house. Our house sold after 3 days on the market, and very close to asking price. For anyone looking for a [...]
Ian & Dale, Essex Jct 2014
"Great experience from beginning to end! I had an offer within 1.5 weeks of listing the property with Geri and a successful closing the following month. Geri and the other individuals that I worked with in her office were all very helpful, patient (this was my first time selling property) and friendly. I would absolutely recommend Geri [...]
- Jenna, Winooski 2016
Thank you for your help with everything. I admire your knowledge, grace and professionalism. Thanks again for a job well done.
Karen, MA
"Geri was excellent to work with. She provided great guidance from the point of getting the house ready tp sell through every part of the sales process. Our house was well advertised. Maybe the most critical part for us was the negotiation phase, where her experience helped us save thousands."
- Andy & Erica, Georgia 2015