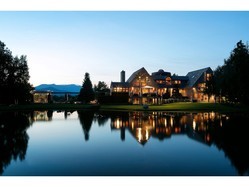 Raving Fans
Thank you again for helping us buy our new house. We're settling in slowly, and really love it. You guys were total pros to work with and I appreciate all of your help.
Mike, Shelburne
"Great job. The house was under contract very quickly. Geri's expertise helped us to focus on the priority items that needed to be done in preparing the house for sale. Thank you!"
– Lorraine, Williston 2017
"Geri was very helpful and calming during what could be a very stressful time. Geri answered my questions and helped guide me throughout the entire process of selling my home."
- MaryLou, South Burlington 2016
"Geri was extremely helpful during the sale of our house. We ended up selling our house in only four days. With Geri's knowledge of local real estate we were able to decide on the right asking price. Geri also helped me with ideas when it came to staging our home to sell quickly."
- Margaret & Bert, Burlington 2015
"In the past we've used other realtors and were unsuccessful. This time we heard from our friend about Geri Reilly and couldn't have been more pleased. Our condo had 4 showings and an offer was made. She's down to business, passionate to all, the team she has working underneath her is fantastic! I will say now that we [...]
-Kelly & Paul, Colchester
"As first time home buyers, we felt intimidated by the process, but we were able to purchase our home with confidence, thanks to the Geri Reilly team! They walked us through every step of the process. Ellen Zdyb worked hard to get us into every house we wanted to see, sometimes on very short [...]
- Valerie & James, Colchester 2015
Thanks for all the work. You have a great team. Always on top of things. Pictures were great. Advertising was wonderful. Thanks for all your help in listing and buying. We might have spent too much on the buying end without your input.
John and Janice, Williston
Thank you all so much for the part you played in my new home purchase. Stephanie, without you there would be no perfect home, you persisted in finding the exact one to my specs, Geri for always being on top of it all (what would we all do without dot loop). I can't wait to get back there to see it! I know this was all worth it!
Robin, California
Emma and I wanted to thank you both for everything! Stephanie, you were so patient and helpful in our home search. As first time home buyers we really appreciated all the guidance you provided. Geri, we really appreciate your help in the negotiations. We felt very well represented throughout. We are so excited about our new home and we [...]
Josh & Emma, Burlington 2014
To everyone at Geri Reilly Real Estate: Thank you for a job well done. The entire process from listing to selling to closing went very smoothly and quickly. It was a pleasure doing business with your firm. We would recommend your company to anyone interested in buying or selling a home.
Carolyn and Gary, Florida