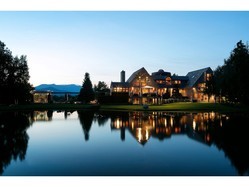 Raving Fans
"Geri was amazing! She was knowledgeable about the housing market like no other agent I spoke with. We had our house on the market for less than a week and we had two offers! I will definitely use Geri and her team for ALL of my future house buying/selling needs. And [...]
- Toni, Essex Jct 2015
"Geri and her team were awesome throughout my home buying experience. They gave me wonderful direction and handled all aspects of my home search purchase flawlessly. I highly recommend them and would use their services again should the need arise."
- Lee, Essex Junction 2017
I want to take this opportunity to offer a testimonial of the great work and service you provided during the marketing and sale of our home in Shelburne, VT. It was a unique property that appealed to a limited sphere of buyers in a serious downturn in real estate. And you SOLD IT! ...As far as I am concerned, you are the best real estate [...]
Jerry, Webster, NY
Thanks. If it wasn't for you I would probably never have owned a house! You made it so easy. I love everything about my new home! Thanks for finding it for me. You make the world a better place.
Bev, New Haven, VT
Dear Geri & Crew: Thank you so much for selling my Burlington property. You made it easy even though I was out of town. Thanks for organizing the repairs, letting me know what paperwork needed to be done and coordinating everything with my lawyer.
Lisa
"Scott and I sincerely thank you for all you have done for us over the last few weeks leading up to the closing of our home. You personally, and those on your team, have been top notch to work with. Your actions on our behalf, and interactions with us personally, have [...]
- Jill & Scott, Fairfax 2015
Thank you so much for helping us find our house and for making our dream a reality... We love the house and are working hard at making it home!!! Thanks also to the whole team for making this possible, keep up the good work, we think of you often and hope we can get together at some point if you want to see what we have done so [...]
Dan, Julie, Stephanie and Emilie, VT
...we absolutely LOVE LOVE LOVE our condo! I feel like we've been there forever, and it's only been a week. I am so glad that Carolyn set us up with our "listing cart"...I got the jump on seeing it before anyone else (and that Carolyn was able to get us in to see it right away)! Thank you for [...]
Leslie and Jim, Colchester, VT
"Once again, top notch service from Geri! We know we are in good hands with Geri's real estate knowledge, excellent communication skills and friendly customer service. We feel fortunate to have Geri as our realtor and friend. It's a win-win partnership! Thanks Geri."
- Gary, Hinesburg 2017
A tiny note with a great big thank you. You were great to work with and I appreciate all your help. Can't wait for you to see my new abode.
Pat, South Burlington, VT