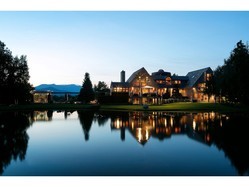 Raving Fans
I can't thank you enough for the incredible job you did on the listing, showing and sale of my condo in Williston. Your professionalism and skills are unmatched! You made the whole process enjoyable and educational. I very much appreciate all your help and guidance. I wish you continued success!
Jackie, South Burlington, VT
"Geri and her staff were thorough and responsive to my needs. The brochure that they provided was professionally executed and showed my property off in the most positive light. Their information, guidance and assistance helped me throughout the process. They were always friendly, positive, [...]
- Leslie, Shelburne 2015
"Geri Reilly is the consummate professional and set the benchmark for exactly how a realtor should perform. She was spot on with all her advice throughout the process and answered all our questions and concerns. She even joined my agencies relocation program, after the fact, to ensure we received the maximum benefit, even though it [...]
– Macnbon, South Burlington 2017
"I've known Geri for many years. She is very personable and caring. I knew I wanted to work with Geri and her amazing team right from the start! She told me my townhouse would sell in 2 weeks and that is exactly what happened! Everything went very smoothly from the start. I was impressed with the clear communication and the speed [...]
- Matt, Essex
"I was extremely impressed with the service I received working with Geri. I was an out of town owner, so Geri carried the ball throughout the process of selling my lake home. I was kept well informed at all times. Geri gives it her all!!"
- Jackie, Ferrisburgh 2016
Ellen Zdyb and Geri Reilly were wonderful to work with and really looked out for my best interests when finding a new home as a first-time buyer. They made great recommendations for a loan officer and legal counsel to further ease the process of buying real estate. I certainly would recommend Geri Reilly Real Estate to anyone looking to [...]
Adam, Essex Jct
Geri Reilly is a first-rate realtor who provides good advice and understands the needs of her client. She is an absolute professional and so knowledgeable about every aspect of the process. She went ABOVE and BEYOND our expectations in doing everything that she could to sell our house and was actively involved everyday including our closing day. [...]
Chris & Tim, South Burlington
I would highly recommend Geri Reilly Real Estate to anyone. Geri Reilly works hard to get the job done and is very successful at doing that. She sold my condo for what I asked for, and her, and her staff were very helpful in guiding me to the closing.
Angela, Burlington
Geri and her team made us feel like we were their only clients with the personal attention they gave to every detail of our home buying experience. Any and all questions or concerns in the process were immediately responded to and addressed to our complete satisfaction. We appreciated their expertise and guidance and were confident that [...]
Kathleen & Richard, Richmond
"Geri Reilly and her team went out of their way to support us, both as home sellers and buyers. She is kind, determined, and very thoughtful. We sold our house in less then 3 months and moved into our dream home. Bryce, Kim and Susannah were great advocates throughout [...]
- Carin & Luke, Hinesburg 2015