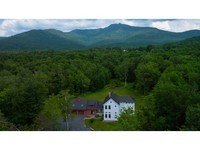 Underhill VT Real Estate
Search by property type to find the latest listings for sale in Underhill, VT. You can save your favorite properties when you create an account, and we will notify you when similar listings come on the market.
Contact Geri Reilly and her team of skilled real estate professionals for more information about a listings or if you would like to schedule a showing.
Raving Fans
We bought our house from Geri, 14 years later she sold it for us. The selling in particular was not a simple process, made complicated by the fact that we were long gone by the time we sold. Geri took care of all of the details that we could not. She also stayed in frequent contact with us and helped us to resolve a wide range of potential [...]
Janet & David, Essex
"We found Geri and her team to be very prompt and responsive in meeting our real estate needs. If there were any points of confusion, they were quickly addressed and rectified. Geri maintained a very calm, professional demeanor throughout the listing, negotiating and [...]
- Dennis & Wendy, Jericho 2015
Thank you for your help with everything. I admire your knowledge, grace and professionalism. Thanks again for a job well done.
Karen, MA
"Great job. The house was under contract very quickly. Geri's expertise helped us to focus on the priority items that needed to be done in preparing the house for sale. Thank you!"
– Lorraine, Williston 2017
I want to thank you, thank you, thank you, so much for the wonderful thing you did for Ruth and I. You made it happen! You are the best! I will always remember your kindness.
Ruth and Skip, Essex Junction
"Geri Reilly and her team went out of their way to support us, both as home sellers and buyers. She is kind, determined, and very thoughtful. We sold our house in less then 3 months and moved into our dream home. Bryce, Kim and Susannah were great advocates throughout [...]
- Carin & Luke, Hinesburg 2015
Your knowledge of the Burlington area was fantastic...thank you for your professionalism and easy-going style. We loved working with you!
Heather & Scott, Burlington, VT
Geri Reilly is a first-rate realtor who provides good advice and understands the needs of her client. She is an absolute professional and so knowledgeable about every aspect of the process. She went ABOVE and BEYOND our expectations in doing everything that she could to sell our house and was actively involved everyday including our closing day. [...]
Chris & Tim, South Burlington
We very much appreciate all you did for us during this whole process; from that first meeting we had at your office, to the house hunting fun, all the way to the closings. You have a great organization, so please thank everyone for us that played a role.
Brad & Anne, South Burlington  
"Geri Reilly is the Best Realtor in the World. Experienced. Understanding. Thorough. Attentive. Proactive. I sold my apartment through Geri Reilly, and it's the best decision I could have made. She's really good; she knows what she's doing; AND she's a very nice human [...]
-Richard, Burlington 2016