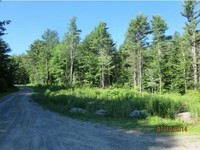 St. George VT Real Estate
Search by property type to find the latest listings for sale in St. George, VT. You can save your favorite properties when you create an account, and we will notify you when similar listings come on the market.
Contact Geri Reilly and her team of skilled real estate professionals for more information about a listings or if you would like to schedule a showing.
Raving Fans
"We had a great experience working with Geri and her team of real estate experts. They were knowledgeable, flexible and had a fast response time. I highly recommend working with this team!"
- Jessie, Essex Jct. 2017
"We are from Florida and were looking at a lake home as a second home/income property. Not knowing anyone in the area we contacted Geri Reilly because she was the listing agent on a property we were very interested in seeing. We were contacted almost immediately by Wendy O'Brien who works on Geri's team and she set us up with a [...]
- Jon & Rick, Alburgh
"We highly recommend the Geri Reilly team to anyone looking to purchase a new home in Vermont! The Geri Reilly team was always available when we needed them - weekends, after hours - and got back to us qucikly. Ellen Zydb got us in to see every house we were [...]
- Valerie & James, Colchester 2015
Geri Reilly is a first-rate realtor who provides good advice and understands the needs of her client. She is an absolute professional and so knowledgeable about every aspect of the process. She went ABOVE and BEYOND our expectations in doing everything that she could to sell our house and was actively involved everyday including our closing day. [...]
Chris & Tim, South Burlington
"Geri and her staff did a great job of selling our land. This is the second time dealing with Geri. She represented the person that bought a house from us. So we have dealt with Geri and her firm from both sides and would definitely recommend her to everyone. A nice experience!"
- Bill & Margi, Bolton 2016
"Working with Geri and her team was such an enjoyable experience and I'm so grateful for their help and assistance in finding me the perfect condo. I've been loving every minute of being here!"
Jo, South Burlington 2016
I couldn't have asked for a better real estate professional. Geri Reilly is a very knowledgeable, gently persistent, courteous, honest professional who is willing to go the extra ten miles to get the sale and closing done. Geri Reilly Real Estate are a great team to have on your side and her experience and contacts made what initially [...]
S. Brown, Colchester
"This will be glowing, as it needs to be. We have built, bought and sold numbers of homes in numbers of states over the years. Geri Reilly and her team were the best in my experience. We had a big house with many particulars - wine cellar, fireplaces, gourmet kitchen, 5 baths, extensive landscaping, etc. Geri led us through the process of [...]
- Muriel, Williston 2017
Our experience with Geri Reilly covers our last three real estate transactions. Obviously we keep going back because of our strong satisfaction with her professionalism. She is an excellent communicator, extremely knowledgeable, and has a passion to get the job done the right way. In addition, she is a very friendly, sensitive, and fair [...]
Pat & Scott, Essex
"I'm glad I picked Geri Reilly as my realtor. Her team is not too big and not too small. I was impressed with how fast, pleasant, and well coordinated they were throughout the process. They got the job done!"
– Nancy, Winooski 2017