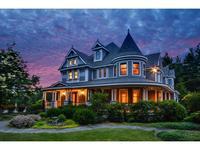 Raving Fans
"Geri is easy to talk to and follows through on all the little loose bits and pieces. She is patient and thorough. We could not have asked for a better realtor."
- Leslie & Bob, South Burlington
Your knowledge of the Burlington area was fantastic...thank you for your professionalism and easy-going style. We loved working with you!
Heather & Scott, Burlington, VT
"Geri's team was very responsive to all of our inquiries, requests and questions. This was not our first time using Geri and as always a wonderful and very professional experience. I highly recommend Geri's team!"
- Katie, Williston 2016
"Geri was a pleasure to work with when selling my condo. She was spot on in what to expect for price, she gave me great advice when a prospective buyer came in too low, and she even was right about how long it would take (actually it sold even faster). Her staff were [...]
- Kenny, Burlington 2015
"We moved to VT from the midwest, and with no knowledge of the area, we needed to find an agent we could trust. We landed with Geri and her team and were incredibly satisfied. Whenever I questioned anything I called a friend who is an agent back home, and he always agreed with their [...]
- TJ, Essex Junction
Thank you all so much for the part you played in my new home purchase. Stephanie, without you there would be no perfect home, you persisted in finding the exact one to my specs, Geri for always being on top of it all (what would we all do without dot loop). I can't wait to get back there to see it! I know this was all worth it!
Robin, California
A tiny note with a great big thank you. You were great to work with and I appreciate all your help. Can't wait for you to see my new abode.
Pat, South Burlington, VT
Thank you again for helping us buy our new house. We're settling in slowly, and really love it. You guys were total pros to work with and I appreciate all of your help.
Mike, Shelburne
It was very re-assuring to have Geri and Ellen to participate in the process of the purchase of my condo! Thanks so much for taking the time to answer my questions and making yourself available! Best of luck and continued success with your business!
Heidi, 2014
"Geri helped us with both the sale and purchase of our homes. She and her team were wonderful to work with! They brought a high level of enthusiasm and professionalism to each transaction. We would use them again and wuold highly [...]
- Deb & Jeff, Essex 2015