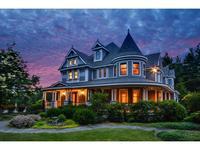 Raving Fans
"My experience buying a house through Geri was excellent. I was shown the type of places I requested, but when i found them lacking I was shown a different type of place that was much better. I ended up in a home that was nicer than I thought I would ever get on my [...]
- Douglas, South Burlington 2015
"Working with Geri and her team was such an enjoyable experience and I'm so grateful for their help and assistance in finding me the perfect condo. I've been loving every minute of being here!"
Jo, South Burlington 2016
We had a great experience with Geri and her team. Dedicateed, professional, and knowledgable of the market. Geri's work ethic is quite evident when you start to work with her. In our case, to receive the best offer possible for your house. Our house sold after 3 days on the market, and very close to asking price. For anyone looking for a [...]
Ian & Dale, Essex Jct 2014
Thank you so much for everything! You rock!!
Cheryl, VT
"Geri was a pleasure to work with when selling my condo. She was spot on in what to expect for price, she gave me great advice when a prospective buyer came in too low, and she even was right about how long it would take (actually it sold even faster). Her staff were [...]
- Kenny, Burlington 2015
"We had a great experience working with Geri and her team of real estate experts. They were knowledgeable, flexible and had a fast response time. I highly recommend working with this team!"
- Jessie, Essex Jct. 2017
"Geri and her entire team were amazing from start to finish. They were knowledgeable, professional, and worked with me personally to customize my individual needs to help me buy a home."
-Tanya, Essex Junction 2017
"We truly enjoyed our experience with Geri. She is very knowledgeable and she got the job done. We highly recommend her and her team! It was a very stressful time for us as our home took a lot longer to sell than we anticipated. We were on the higher end of prices for Milton so the market was not as fast moving."
-Emily, Milton 2017
Huge Kudos to Bryce and Geri, we couldn't be happier with our new home and with the Reilly Team. These people really kicked butt! Thanks a lot.
Tracy and Josh, VT
Decided to go with Geri Reilly because of her experience, and knowledge. We were pleasantly surprised by her work ethic. She handled every detail of the listing and sale of our home. Questions and concerns were addressed promptly. Her knowledge of the market is thorough. Geri Reilly moves real estate.
Mike & Pam, Milton