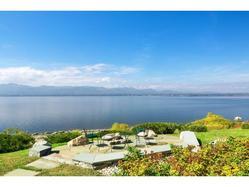 Raving Fans
My wife and I would highly recommend Geri and her staff should you need to purchase or sell a home in the area. We worked primarily with Stephanie O'Brien and Geri Reilly and had a wonderful experience with both. They knew the area of Chittenden County that we were looking to buy in very well, and kept us abreast of new homes coming onto [...]
Brad & Anne, South Burlington
An ENORMOUS THANK YOU to you and your incredible staff for ALL your help and assistance with helping me buy my FIRST home!!! I appreciate all of your patience and humor and hard work in helping me navigate the entire process...right up to the very end today! Thanks for going the extra mile in making sure the closing happened today and was not [...]
Bill, Burlington
You gave Bobbi and I marvelous counsel over the years; should we ever again look for a property in Vermont, you'll be our agent - you're the best!!
Gino, Pennsylvania
Just wanted to say thank you again for sticking with this. I know it was a long process and I'm grateful it's finally over. Will give a call when I'm looking for my next house!
Amy, Colchester, VT
We bought our house from Geri, 14 years later she sold it for us. The selling in particular was not a simple process, made complicated by the fact that we were long gone by the time we sold. Geri took care of all of the details that we could not. She also stayed in frequent contact with us and helped us to resolve a wide range of potential [...]
Janet & David, Essex
Thanks for all you have done! You have secured your spot as my go to realtor for future housing transactions.
Rene
"I would like to thank Geri and her team. They helped us in the process of selling our home from A-Z. Geri came in and gave us her honest opinion of what we needed to do to make our house sell in today's market. Any questions we had Geri and her team were always available to answer them. Geri made the process very easy for us with [...]
- Joe & Diane, South Burlington 2016
We had a great experience with Geri and her team. Dedicateed, professional, and knowledgable of the market. Geri's work ethic is quite evident when you start to work with her. In our case, to receive the best offer possible for your house. Our house sold after 3 days on the market, and very close to asking price. For anyone looking for a [...]
Ian & Dale, Essex Jct 2014
"Geri is fantastic! My husband has been working out of state during the week for a year, and we had moved into our new home out of state. Geri was compassionate, supportive, and smart. Geri told me what things really didnt need to be done, what would still be helpful, and when she got started things really went lightning fast. In two [...]
- Donna & Josef, South Burlington
Geri and her team make a complicated process seem like a breeze. The entire team is professional, knowledgeable, and a pleasure to work with. We very highly recommend Geri and her team - they are simple the best!
Robert and Melissa, Westford