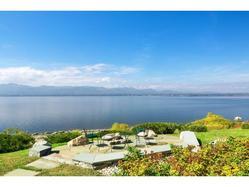 Raving Fans
I would highly recommend Geri Reilly Real Estate to anyone. Geri Reilly works hard to get the job done and is very successful at doing that. She sold my condo for what I asked for, and her, and her staff were very helpful in guiding me to the closing.
Angela, Burlington
"We highly recommend the Geri Reilly team to anyone looking to purchase a new home in Vermont! The Geri Reilly team was always available when we needed them - weekends, after hours - and got back to us qucikly. Ellen Zydb got us in to see every house we were [...]
- Valerie & James, Colchester 2015
"We are deeply grateful for all Geri did to make both our home sale and our home purchase go smoothly. At every step, Geri gave us honest, professional, accurate advice. Her negotiating skills saved us money; and she was "fully with us" for important decisions; she "held our hands" all the way; she offered us timely [...]
- Kate & Fred, Burlington
My wife and I would highly recommend Geri and her staff should you need to purchase or sell a home in the area. We worked primarily with Stephanie O'Brien and Geri Reilly and had a wonderful experience with both. They knew the area of Chittenden County that we were looking to buy in very well, and kept us abreast of new homes coming onto [...]
Brad & Anne, South Burlington
"Great job. The house was under contract very quickly. Geri's expertise helped us to focus on the priority items that needed to be done in preparing the house for sale. Thank you!"
– Lorraine, Williston 2017
"I would like to thank Geri and her team. They helped us in the process of selling our home from A-Z. Geri came in and gave us her honest opinion of what we needed to do to make our house sell in today's market. Any questions we had Geri and her team were always available to answer them. Geri made the process very easy for us with [...]
- Joe & Diane, South Burlington 2016
"Geri Reilly is the Best Realtor in the World. Experienced. Understanding. Thorough. Attentive. Proactive. I sold my apartment through Geri Reilly, and it's the best decision I could have made. She's really good; she knows what she's doing; AND she's a very nice human [...]
-Richard, Burlington 2016
Geri you are the best. Thank you for all the extra attention you paid to mom and her family. You did exactly what you said you would and went up and beyond getting that house sold.
Carole, South Burlington 2014
A tiny note with a great big thank you. You were great to work with and I appreciate all your help. Can't wait for you to see my new abode.
Pat, South Burlington, VT
Our experience with Geri Reilly covers our last three real estate transactions. Obviously we keep going back because of our strong satisfaction with her professionalism. She is an excellent communicator, extremely knowledgeable, and has a passion to get the job done the right way. In addition, she is a very friendly, sensitive, and fair [...]
Pat & Scott, Essex