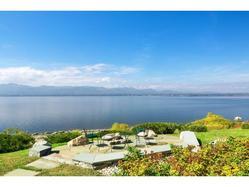 Raving Fans
"Geri's team was very responsive to all of our inquiries, requests and questions. This was not our first time using Geri and as always a wonderful and very professional experience. I highly recommend Geri's team!"
- Katie, Williston 2016
Geri was fantastic! The concierge services were a godsend. Geri was always on top of everything and walked us through the whole process!!
Joey & Karen
"My experience buying a house through Geri was excellent. I was shown the type of places I requested, but when i found them lacking I was shown a different type of place that was much better. I ended up in a home that was nicer than I thought I would ever get on my [...]
- Douglas, South Burlington 2015
Geri and her team were great to work with. My wife and I purchased a home from them in South Burlington VT. Ellen Zdyb showed us many homes and is by far the hardest working realtor I have ever met. She was great to work with. Once we went under contract, Geri and Kim took the reigns and worked for us tirelessly. The entire office was great to [...]
Erin & Jared, South Burlington 2014
A tiny note with a great big thank you. You were great to work with and I appreciate all your help. Can't wait for you to see my new abode.
Pat, South Burlington, VT
From my initial contact with Geri Reilly concerning my interest in the area, she and her staff provided me with outstanding service. They provided me with detailed information about the market, responded in a timely manner to my queries and requests, arranged a highly organized and efficient weekend of home tours that was consistent with my [...]
LJR, Colchester 2014
You gave Bobbi and I marvelous counsel over the years; should we ever again look for a property in Vermont, you'll be our agent - you're the best!!
Gino, Pennsylvania
We very much appreciate all you did for us during this whole process; from that first meeting we had at your office, to the house hunting fun, all the way to the closings. You have a great organization, so please thank everyone for us that played a role.
Brad & Anne, South Burlington  
"Great experience from beginning to end! I had an offer within 1.5 weeks of listing the property with Geri and a successful closing the following month. Geri and the other individuals that I worked with in her office were all very helpful, patient (this was my first time selling property) and friendly. I would absolutely recommend Geri [...]
- Jenna, Winooski 2016
Thanks. If it wasn't for you I would probably never have owned a house! You made it so easy. I love everything about my new home! Thanks for finding it for me. You make the world a better place.
Bev, New Haven, VT