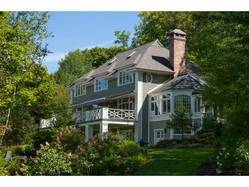 Raving Fans
"Geri Reilly and her team were amazing to work with! It was evident that we were getting the best service in the way we were kept in the loop on every communication, the way Geri worked hard negotiating terms and was able to get exactly what we asked for and more. The overall experience was delightful and we would not hesitate to [...]
- Elizabeth & Kush, Essex Jct
"Scott and I sincerely thank you for all you have done for us over the last few weeks leading up to the closing of our home. You personally, and those on your team, have been top notch to work with. Your actions on our behalf, and interactions with us personally, have [...]
- Jill & Scott, Fairfax 2015
I can't thank you enough for the incredible job you did on the listing, showing and sale of my condo in Williston. Your professionalism and skills are unmatched! You made the whole process enjoyable and educational. I very much appreciate all your help and guidance. I wish you continued success!
Jackie, South Burlington, VT
Thank you so much for everything! You rock!!
Cheryl, VT
Hi Geri, Bryce and Team - Thanks for ALL your help this year. House is great and pool was fun last summer!
Mark, Colchester
Geri and her team were great to work with. My wife and I purchased a home from them in South Burlington VT. Ellen Zdyb showed us many homes and is by far the hardest working realtor I have ever met. She was great to work with. Once we went under contract, Geri and Kim took the reigns and worked for us tirelessly. The entire office was great to [...]
Erin & Jared, South Burlington 2014
Thank you for all your help! You went above and beyond what you needed to do!
Jeff, Fairfax, VT
Thank you all so much for the part you played in my new home purchase. Stephanie, without you there would be no perfect home, you persisted in finding the exact one to my specs, Geri for always being on top of it all (what would we all do without dot loop). I can't wait to get back there to see it! I know this was all worth it!
Robin, California
"Working with Geri and her team was such an enjoyable experience and I'm so grateful for their help and assistance in finding me the perfect condo. I've been loving every minute of being here!"
Jo, South Burlington 2016
Thank you so much for helping us find our house and for making our dream a reality... We love the house and are working hard at making it home!!! Thanks also to the whole team for making this possible, keep up the good work, we think of you often and hope we can get together at some point if you want to see what we have done so [...]
Dan, Julie, Stephanie and Emilie, VT