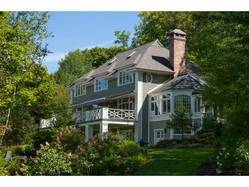 Raving Fans
"Geri is great! Very knowledgeable, does her homework and is very attentive. Very helpful to us as the properties we sold were from an estate. Always pleasant and professional."
-Wanda, Colchester 2017
Thank you for all your help! You went above and beyond what you needed to do!
Jeff, Fairfax, VT
We very much appreciate all you did for us during this whole process; from that first meeting we had at your office, to the house hunting fun, all the way to the closings. You have a great organization, so please thank everyone for us that played a role.
Brad & Anne, South Burlington  
Thanks for all you have done! You have secured your spot as my go to realtor for future housing transactions.
Rene
"Geri was very helpful and calming during what could be a very stressful time. Geri answered my questions and helped guide me throughout the entire process of selling my home."
- MaryLou, South Burlington 2016
I want to take this opportunity to offer a testimonial of the great work and service you provided during the marketing and sale of our home in Shelburne, VT. It was a unique property that appealed to a limited sphere of buyers in a serious downturn in real estate. And you SOLD IT! ...As far as I am concerned, you are the best real estate [...]
Jerry, Webster, NY
"My experience buying a house through Geri was excellent. I was shown the type of places I requested, but when i found them lacking I was shown a different type of place that was much better. I ended up in a home that was nicer than I thought I would ever get on my [...]
- Douglas, South Burlington 2015
"Geri was extremely helpful during the sale of our house. We ended up selling our house in only four days. With Geri's knowledge of local real estate we were able to decide on the right asking price. Geri also helped me with ideas when it came to staging our home to sell quickly."
- Margaret & Bert, Burlington 2015
"Geri has a competent staff, and uses the various skills of her employees to aide the buyer from start to finish. Geri, herself, is a master negotiator - the one you want representing you in the final hour. Ellen Zdyb showed me properties and didn't waste my time - she knew what I would like. When it was time to make an offer, she [...]
- Stephanie, Burlington
"Geri's team was very responsive to all of our inquiries, requests and questions. This was not our first time using Geri and as always a wonderful and very professional experience. I highly recommend Geri's team!"
- Katie, Williston 2016