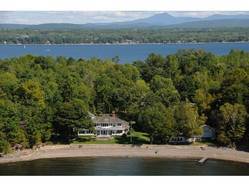 Raving Fans
Huge Kudos to Bryce and Geri, we couldn't be happier with our new home and with the Reilly Team. These people really kicked butt! Thanks a lot.
Tracy and Josh, VT
Your knowledge of the Burlington area was fantastic...thank you for your professionalism and easy-going style. We loved working with you!
Heather & Scott, Burlington, VT
...we absolutely LOVE LOVE LOVE our condo! I feel like we've been there forever, and it's only been a week. I am so glad that Carolyn set us up with our "listing cart"...I got the jump on seeing it before anyone else (and that Carolyn was able to get us in to see it right away)! Thank you for [...]
Leslie and Jim, Colchester, VT
Emma and I wanted to thank you both for everything! Stephanie, you were so patient and helpful in our home search. As first time home buyers we really appreciated all the guidance you provided. Geri, we really appreciate your help in the negotiations. We felt very well represented throughout. We are so excited about our new home and we [...]
Josh & Emma, Burlington 2014
You gave Bobbi and I marvelous counsel over the years; should we ever again look for a property in Vermont, you'll be our agent - you're the best!!
Gino, Pennsylvania
It was very re-assuring to have Geri and Ellen to participate in the process of the purchase of my condo! Thanks so much for taking the time to answer my questions and making yourself available! Best of luck and continued success with your business!
Heidi, 2014
"Geri was extremely helpful during the sale of our house. We ended up selling our house in only four days. With Geri's knowledge of local real estate we were able to decide on the right asking price. Geri also helped me with ideas when it came to staging our home to sell quickly."
- Margaret & Bert, Burlington 2015
"Geri is fantastic! My husband has been working out of state during the week for a year, and we had moved into our new home out of state. Geri was compassionate, supportive, and smart. Geri told me what things really didnt need to be done, what would still be helpful, and when she got started things really went lightning fast. In two [...]
- Donna & Josef, South Burlington
"Geri is easy to talk to and follows through on all the little loose bits and pieces. She is patient and thorough. We could not have asked for a better realtor."
- Leslie & Bob, South Burlington
"Geri Reilly is the consummate professional and set the benchmark for exactly how a realtor should perform. She was spot on with all her advice throughout the process and answered all our questions and concerns. She even joined my agencies relocation program, after the fact, to ensure we received the maximum benefit, even though it [...]
– Macnbon, South Burlington 2017