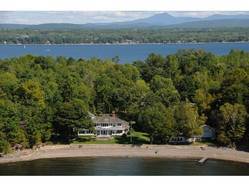 Raving Fans
"I chose Geri because of the reputation I had heard from others, my mortgage specialist said she doesn't mess around and will get the job done. I listed my property with her and she assured me that it would go fast so be prepared. Geri was right, I had a contract signed within two days for my full asking price. The rest of the [...]
- James, South Burlington
"We truly enjoyed our experience with Geri. She is very knowledgeable and she got the job done. We highly recommend her and her team! It was a very stressful time for us as our home took a lot longer to sell than we anticipated. We were on the higher end of prices for Milton so the market was not as fast moving."
-Emily, Milton 2017
Geri has by far been the best realtor we have ever worked with. She was always professional but in a warm, friendly way. I often felt like I must be her only client because her attention and responses were so prompt, even though I know how busy she is. We sold our house promptly and found a great condo, all thanks to Geri!
Lynn, Essex
Thank you for your help with everything. I admire your knowledge, grace and professionalism. Thanks again for a job well done.
Karen, MA
Geri is the best, I called her from Florida where I now reside and told her I wanted to sell my condo in Vermont. She handled everything, she had an electrician, fire saftey people, glass people and ther workers come to our condo to do some work required by inspection. She has a closing coordinator in her office that handles everything and [...]
Ken & Sandy, Florida
Geri and her team make a complicated process seem like a breeze. The entire team is professional, knowledgeable, and a pleasure to work with. We very highly recommend Geri and her team — they are simply the best!
Robert and Melissa, Westford
Thank you so very much for all you and your team did for me in the acquisition of my new home. I went to the house after the closing. The sun was shining in through the windows, birds were singing and butterflies were floating through the garden. I had a complete sense of peace and happiness. I am thrilled with our new home.
Cindy, Burlington, VT
A tiny note with a great big thank you. You were great to work with and I appreciate all your help. Can't wait for you to see my new abode.
Pat, South Burlington, VT
Thank you so much for helping us find our house and for making our dream a reality... We love the house and are working hard at making it home!!! Thanks also to the whole team for making this possible, keep up the good work, we think of you often and hope we can get together at some point if you want to see what we have done so [...]
Dan, Julie, Stephanie and Emilie, VT
An ENORMOUS THANK YOU to you and your incredible staff for ALL your help and assistance with helping me buy my FIRST home!!! I appreciate all of your patience and humor and hard work in helping me navigate the entire process...right up to the very end today! Thanks for going the extra mile in making sure the closing happened today and was not [...]
Bill, Burlington