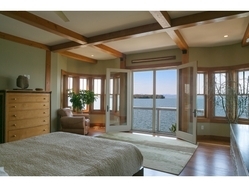 Raving Fans
"From our first meeting with Geri, she was 100% honest and professional. She is insightful and a clear educator. Her team made the process quick and worry-free. I recommend Geri and her team to anyone wanting to buy or sell properties of any value."
- Linda & David, Cambridge 2015
"In the past we've used other realtors and were unsuccessful. This time we heard from our friend about Geri Reilly and couldn't have been more pleased. Our condo had 4 showings and an offer was made. She's down to business, passionate to all, the team she has working underneath her is fantastic! I will say now that we [...]
-Kelly & Paul, Colchester
Geri and her staff were wonderful throughout the entire sales process. Anytime we had a question they were extremely quick to find the answer and get back to us immediately. She had people on call to quickly and inexpensively fix items that needed repair. She was able to achieve our goal of selling our home when other agencies had fallen [...]
Tina & Sam, Milton
"As first time home buyers, we felt intimidated by the process, but we were able to purchase our home with confidence, thanks to the Geri Reilly team! They walked us through every step of the process. Ellen Zdyb worked hard to get us into every house we wanted to see, sometimes on very short [...]
- Valerie & James, Colchester 2015
We had a great experience with Geri and her team. Dedicateed, professional, and knowledgable of the market. Geri's work ethic is quite evident when you start to work with her. In our case, to receive the best offer possible for your house. Our house sold after 3 days on the market, and very close to asking price. For anyone looking for a [...]
Ian & Dale, Essex Jct 2014
I can't thank you enough for the incredible job you did on the listing, showing and sale of my condo in Williston. Your professionalism and skills are unmatched! You made the whole process enjoyable and educational. I very much appreciate all your help and guidance. I wish you continued success!
Jackie, South Burlington, VT
Geri is the best, I called her from Florida where I now reside and told her I wanted to sell my condo in Vermont. She handled everything, she had an electrician, fire saftey people, glass people and ther workers come to our condo to do some work required by inspection. She has a closing coordinator in her office that handles everything and [...]
Ken & Sandy, Florida
It was very re-assuring to have Geri and Ellen to participate in the process of the purchase of my condo! Thanks so much for taking the time to answer my questions and making yourself available! Best of luck and continued success with your business!
Heidi, 2014
Thanks. If it wasn't for you I would probably never have owned a house! You made it so easy. I love everything about my new home! Thanks for finding it for me. You make the world a better place.
Bev, New Haven, VT
Geri Reilly is the absolute best realtor out there. Without her hard work and diligence on my complicated closing, I never would have sold my house. She worked every day for at least four months to resolve a lease land issue. She never gave up on me even after constant dead ends. I highly recommend her.
- Cheryl, Colchester 2016