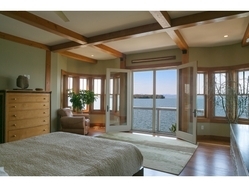 Raving Fans
"In the past we've used other realtors and were unsuccessful. This time we heard from our friend about Geri Reilly and couldn't have been more pleased. Our condo had 4 showings and an offer was made. She's down to business, passionate to all, the team she has working underneath her is fantastic! I will say now that we [...]
-Kelly & Paul, Colchester
"Geri Reilly and her team went out of their way to support us, both as home sellers and buyers. She is kind, determined, and very thoughtful. We sold our house in less then 3 months and moved into our dream home. Bryce, Kim and Susannah were great advocates throughout [...]
- Carin & Luke, Hinesburg 2015
Thank you is not enough to say for getting my house sold. I am so relieved to have it behind me and get on with my life. I have enjoyed working with you and would highly recommend you.
Joan, South Burlington, VT
"Great experience from beginning to end! I had an offer within 1.5 weeks of listing the property with Geri and a successful closing the following month. Geri and the other individuals that I worked with in her office were all very helpful, patient (this was my first time selling property) and friendly. I would absolutely recommend Geri [...]
- Jenna, Winooski 2016
"We highly recommend the Geri Reilly team to anyone looking to purchase a new home in Vermont! The Geri Reilly team was always available when we needed them - weekends, after hours - and got back to us qucikly. Ellen Zydb got us in to see every house we were [...]
- Valerie & James, Colchester 2015
"Geri was professional, resourceful, and a pleasure to work with. She provided me with all the information I needed to sell my condo in such an efficient manner. I would highly recommend Geri Reilly for all your real estate needs."
– Lisa, South Burlington 2017
Emma and I wanted to thank you both for everything! Stephanie, you were so patient and helpful in our home search. As first time home buyers we really appreciated all the guidance you provided. Geri, we really appreciate your help in the negotiations. We felt very well represented throughout. We are so excited about our new home and we [...]
Josh & Emma, Burlington 2014
Thank you so much for everything! You rock!!
Cheryl, VT
Geri has by far been the best realtor we have ever worked with. She was always professional but in a warm, friendly way. I often felt like I must be her only client because her attention and responses were so prompt, even though I know how busy she is. We sold our house promptly and found a great condo, all thanks to Geri!
Lynn, Essex
We very much appreciate all you did for us during this whole process; from that first meeting we had at your office, to the house hunting fun, all the way to the closings. You have a great organization, so please thank everyone for us that played a role.
Brad & Anne, South Burlington