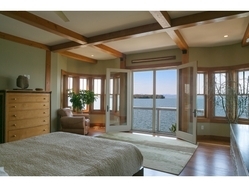 Raving Fans
Geri and her team were great to work with. My wife and I purchased a home from them in South Burlington VT. Ellen Zdyb showed us many homes and is by far the hardest working realtor I have ever met. She was great to work with. Once we went under contract, Geri and Kim took the reigns and worked for us tirelessly. The entire office was great to [...]
Erin & Jared, South Burlington 2014
An ENORMOUS THANK YOU to you and your incredible staff for ALL your help and assistance with helping me buy my FIRST home!!! I appreciate all of your patience and humor and hard work in helping me navigate the entire process...right up to the very end today! Thanks for going the extra mile in making sure the closing happened today and was not [...]
Bill, Burlington
"Geri was very helpful and calming during what could be a very stressful time. Geri answered my questions and helped guide me throughout the entire process of selling my home."
- MaryLou, South Burlington 2016
"Geri was a pleasure to work with when selling my condo. She was spot on in what to expect for price, she gave me great advice when a prospective buyer came in too low, and she even was right about how long it would take (actually it sold even faster). Her staff were [...]
- Kenny, Burlington 2015
Thank you again for helping us buy our new house. We're settling in slowly, and really love it. You guys were total pros to work with and I appreciate all of your help.
Mike, Shelburne
Emma and I wanted to thank you both for everything! Stephanie, you were so patient and helpful in our home search. As first time home buyers we really appreciated all the guidance you provided. Geri, we really appreciate your help in the negotiations. We felt very well represented throughout. We are so excited about our new home and we [...]
Josh & Emma, Burlington 2014
We had a great experience with Geri and her team. Dedicateed, professional, and knowledgable of the market. Geri's work ethic is quite evident when you start to work with her. In our case, to receive the best offer possible for your house. Our house sold after 3 days on the market, and very close to asking price. For anyone looking for a [...]
Ian & Dale, Essex Jct 2014
"We found Geri and her team to be very prompt and responsive in meeting our real estate needs. If there were any points of confusion, they were quickly addressed and rectified. Geri maintained a very calm, professional demeanor throughout the listing, negotiating and [...]
- Dennis & Wendy, Jericho 2015
Thank you for all your help! You went above and beyond what you needed to do!
Jeff, Fairfax, VT
From my initial contact with Geri Reilly concerning my interest in the area, she and her staff provided me with outstanding service. They provided me with detailed information about the market, responded in a timely manner to my queries and requests, arranged a highly organized and efficient weekend of home tours that was consistent with my [...]
LJR, Colchester 2014