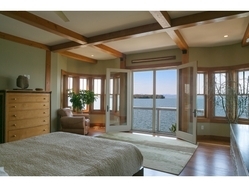 Raving Fans
"My experience buying a house through Geri was excellent. I was shown the type of places I requested, but when i found them lacking I was shown a different type of place that was much better. I ended up in a home that was nicer than I thought I would ever get on my [...]
- Douglas, South Burlington 2015
Geri was fantastic! The concierge services were a godsend. Geri was always on top of everything and walked us through the whole process!!
Joey & Karen
Dear Geri & Crew: Thank you so much for selling my Burlington property. You made it easy even though I was out of town. Thanks for organizing the repairs, letting me know what paperwork needed to be done and coordinating everything with my lawyer.
Lisa
"Geri was excellent to work with. She provided great guidance from the point of getting the house ready tp sell through every part of the sales process. Our house was well advertised. Maybe the most critical part for us was the negotiation phase, where her experience helped us save thousands."
- Andy & Erica, Georgia 2015
Geri is the best, I called her from Florida where I now reside and told her I wanted to sell my condo in Vermont. She handled everything, she had an electrician, fire saftey people, glass people and ther workers come to our condo to do some work required by inspection. She has a closing coordinator in her office that handles everything and [...]
Ken & Sandy, Florida
We bought our house from Geri, 14 years later she sold it for us. The selling in particular was not a simple process, made complicated by the fact that we were long gone by the time we sold. Geri took care of all of the details that we could not. She also stayed in frequent contact with us and helped us to resolve a wide range of potential [...]
Janet & David, Essex
Geri and her staff were wonderful throughout the entire sales process. Anytime we had a question they were extremely quick to find the answer and get back to us immediately. She had people on call to quickly and inexpensively fix items that needed repair. She was able to achieve our goal of selling our home when other agencies had fallen [...]
Tina & Sam, Milton
From my initial contact with Geri Reilly concerning my interest in the area, she and her staff provided me with outstanding service. They provided me with detailed information about the market, responded in a timely manner to my queries and requests, arranged a highly organized and efficient weekend of home tours that was consistent with my [...]
LJR, Colchester 2014
Hi Geri, Bryce and Team - Thanks for ALL your help this year. House is great and pool was fun last summer!
Mark, Colchester
Geri and her team make a complicated process seem like a breeze. The entire team is professional, knowledgeable, and a pleasure to work with. We very highly recommend Geri and her team — they are simply the best!
Robert and Melissa, Westford