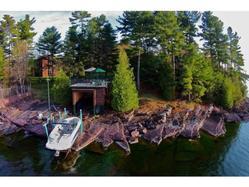 Burlington VT Real Estate
Search by property type to find the latest listings for sale in Burlington, VT. You can save your favorite properties when you create an account, and we will notify you when similar listings come on the market.
Contact Geri Reilly and her team of skilled real estate professionals for more information about a listings or if you would like to schedule a showing.
Raving Fans
"Once again, top notch service from Geri! We know we are in good hands with Geri's real estate knowledge, excellent communication skills and friendly customer service. We feel fortunate to have Geri as our realtor and friend. It's a win-win partnership! Thanks Geri."
- Gary, Hinesburg 2017
Geri and her team make a complicated process seem like a breeze. The entire team is professional, knowledgeable, and a pleasure to work with. We very highly recommend Geri and her team - they are simple the best!
Robert and Melissa, Westford
A tiny note with a great big thank you. You were great to work with and I appreciate all your help. Can't wait for you to see my new abode.
Pat, South Burlington, VT
"Geri and her team are AWESOME! From staging of our old home to the purchase of our new home they were helpful in every phase of the process. Bryce was the best, he was very helpful, knowledgeable and funny. My brother used Geri last year for the purchase of his new home in 2015, and has a similarly great experience. If you are looking [...]
- Jason & Ann, Burlington 2016
Emma and I wanted to thank you both for everything! Stephanie, you were so patient and helpful in our home search. As first time home buyers we really appreciated all the guidance you provided. Geri, we really appreciate your help in the negotiations. We felt very well represented throughout. We are so excited about our new home and we [...]
Josh & Emma, Burlington 2014
"Geri was extremely helpful during the sale of our house. We ended up selling our house in only four days. With Geri's knowledge of local real estate we were able to decide on the right asking price. Geri also helped me with ideas when it came to staging our home to sell quickly."
- Margaret & Bert, Burlington 2015
"Geri was professional, and got us a significantly higher price than any other real estate agent even thought possible. Other agents wanted to list at $250K, Geri said to list at $265K, it sold with multiple offers in one day at $272K. I'd highly recommend her."
- Sean & Jennifer, South Burlington 2016
Ellen Zdyb and Geri Reilly were wonderful to work with and really looked out for my best interests when finding a new home as a first-time buyer. They made great recommendations for a loan officer and legal counsel to further ease the process of buying real estate. I certainly would recommend Geri Reilly Real Estate to anyone looking to [...]
Adam, Essex Jct
"In the past we've used other realtors and were unsuccessful. This time we heard from our friend about Geri Reilly and couldn't have been more pleased. Our condo had 4 showings and an offer was made. She's down to business, passionate to all, the team she has working underneath her is fantastic! I will say now that we [...]
-Kelly & Paul, Colchester
Geri has by far been the best realtor we have ever worked with. She was always professional but in a warm, friendly way. I often felt like I must be her only client because her attention and responses were so prompt, even though I know how busy she is. We sold our house promptly and found a great condo, all thanks to Geri!
Lynn, Essex