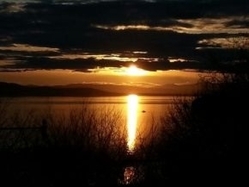 Raving Fans
Dear Geri & Crew: Thank you so much for selling my Burlington property. You made it easy even though I was out of town. Thanks for organizing the repairs, letting me know what paperwork needed to be done and coordinating everything with my lawyer.
Lisa
"Geri has a competent staff, and uses the various skills of her employees to aide the buyer from start to finish. Geri, herself, is a master negotiator - the one you want representing you in the final hour. Ellen Zdyb showed me properties and didn't waste my time - she knew what I would like. When it was time to make an offer, she [...]
- Stephanie, Burlington
It was nice working with you too, thanks for your kindness and professionalism. All the best.
Bonnie, Charlotte, VT
"Geri was a pleasure to work with when selling my condo. She was spot on in what to expect for price, she gave me great advice when a prospective buyer came in too low, and she even was right about how long it would take (actually it sold even faster). Her staff were [...]
- Kenny, Burlington 2015
"Geri was professional, resourceful, and a pleasure to work with. She provided me with all the information I needed to sell my condo in such an efficient manner. I would highly recommend Geri Reilly for all your real estate needs."
– Lisa, South Burlington 2017
Decided to go with Geri Reilly because of her experience, and knowledge. We were pleasantly surprised by her work ethic. She handled every detail of the listing and sale of our home. Questions and concerns were addressed promptly. Her knowledge of the market is thorough. Geri Reilly moves real estate.
Mike & Pam, Milton
"We are deeply grateful for all Geri did to make both our home sale and our home purchase go smoothly. At every step, Geri gave us honest, professional, accurate advice. Her negotiating skills saved us money; and she was "fully with us" for important decisions; she "held our hands" all the way; she offered us timely [...]
- Kate & Fred, Burlington
"Geri and her team were awesome throughout my home buying experience. They gave me wonderful direction and handled all aspects of my home search purchase flawlessly. I highly recommend them and would use their services again should the need arise."
- Lee, Essex Junction 2017
"I've known Geri for many years. She is very personable and caring. I knew I wanted to work with Geri and her amazing team right from the start! She told me my townhouse would sell in 2 weeks and that is exactly what happened! Everything went very smoothly from the start. I was impressed with the clear communication and the speed [...]
- Matt, Essex
"Geri and her staff did a great job of selling our land. This is the second time dealing with Geri. She represented the person that bought a house from us. So we have dealt with Geri and her firm from both sides and would definitely recommend her to everyone. A nice experience!"
- Bill & Margi, Bolton 2016