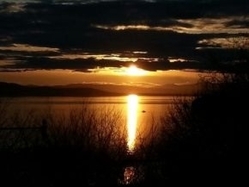 Raving Fans
Geri has by far been the best realtor we have ever worked with. She was always professional but in a warm, friendly way. I often felt like I must be her only client because her attention and responses were so prompt, even though I know how busy she is. We sold our house promptly and found a great condo, all thanks to Geri!
Lynn, Essex
Decided to go with Geri Reilly because of her experience, and knowledge. We were pleasantly surprised by her work ethic. She handled every detail of the listing and sale of our home. Questions and concerns were addressed promptly. Her knowledge of the market is thorough. Geri Reilly moves real estate.
Mike & Pam, Milton
"Great experience from beginning to end! I had an offer within 1.5 weeks of listing the property with Geri and a successful closing the following month. Geri and the other individuals that I worked with in her office were all very helpful, patient (this was my first time selling property) and friendly. I would absolutely recommend Geri [...]
- Jenna, Winooski 2016
"Geri has a competent staff, and uses the various skills of her employees to aide the buyer from start to finish. Geri, herself, is a master negotiator - the one you want representing you in the final hour. Ellen Zdyb showed me properties and didn't waste my time - she knew what I would like. When it was time to make an offer, she [...]
- Stephanie, Burlington
"I was extremely impressed with the service I received working with Geri. I was an out of town owner, so Geri carried the ball throughout the process of selling my lake home. I was kept well informed at all times. Geri gives it her all!!"
- Jackie, Ferrisburgh 2016
Geri Reilly and her team made the process of viewing, contracting, dealing, and closing on a home very smooth. They took a lot of the anxiety out of our first time home buying experience.
Mieko, Burlington
Geri is the best, I called her from Florida where I now reside and told her I wanted to sell my condo in Vermont. She handled everything, she had an electrician, fire saftey people, glass people and ther workers come to our condo to do some work required by inspection. She has a closing coordinator in her office that handles everything and [...]
Ken & Sandy, Florida
We bought our house from Geri, 14 years later she sold it for us. The selling in particular was not a simple process, made complicated by the fact that we were long gone by the time we sold. Geri took care of all of the details that we could not. She also stayed in frequent contact with us and helped us to resolve a wide range of potential [...]
Janet & David, Essex
Geri and her team were great to work with. My wife and I purchased a home from them in South Burlington VT. Ellen Zdyb showed us many homes and is by far the hardest working realtor I have ever met. She was great to work with. Once we went under contract, Geri and Kim took the reigns and worked for us tirelessly. The entire office was great to [...]
Erin & Jared, South Burlington 2014
"We are deeply grateful for all Geri did to make both our home sale and our home purchase go smoothly. At every step, Geri gave us honest, professional, accurate advice. Her negotiating skills saved us money; and she was "fully with us" for important decisions; she "held our hands" all the way; she offered us timely [...]
- Kate & Fred, Burlington