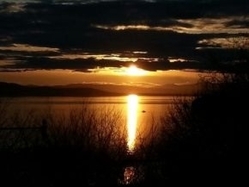 Raving Fans
We bought our house from Geri, 14 years later she sold it for us. The selling in particular was not a simple process, made complicated by the fact that we were long gone by the time we sold. Geri took care of all of the details that we could not. She also stayed in frequent contact with us and helped us to resolve a wide range of potential [...]
Janet & David, Essex
A tiny note with a great big thank you. You were great to work with and I appreciate all your help. Can't wait for you to see my new abode.
Pat, South Burlington, VT
"We found Geri and her team to be very prompt and responsive in meeting our real estate needs. If there were any points of confusion, they were quickly addressed and rectified. Geri maintained a very calm, professional demeanor throughout the listing, negotiating and [...]
- Dennis & Wendy, Jericho 2015
"I have used Geri's Real Estate services for many years, and this transaction of my duplex in June took special effort, and she was attentive and a big help through it all. There is a big advantage in working with an agent that has the experience and local connections required to navigate through the inspections, zoning, tax [...]
- Dan, Burlington
We cannot thank you enough in selling the apartment so quickly. You were great in handling the process. Again, thank you - you are the best!
Pauline & Reg
"I would like to thank Geri and her team. They helped us in the process of selling our home from A-Z. Geri came in and gave us her honest opinion of what we needed to do to make our house sell in today's market. Any questions we had Geri and her team were always available to answer them. Geri made the process very easy for us with [...]
- Joe & Diane, South Burlington 2016
Thank you so very much for all you and your team did for me in the acquisition of my new home. I went to the house after the closing. The sun was shining in through the windows, birds were singing and butterflies were floating through the garden. I had a complete sense of peace and happiness. I am thrilled with our new home.
Cindy, Burlington, VT
"For the first time, I've seen the benefit of speaking to several realtors before making a final decision on who to list with. We were going to go with someone else, until we met you. Friends of ours even suggested using Picket Fence... what a mistake that would have been for us. Simply [...]
- Vernon & Linda, Williston 2016
"Geri was professional, and got us a significantly higher price than any other real estate agent even thought possible. Other agents wanted to list at $250K, Geri said to list at $265K, it sold with multiple offers in one day at $272K. I'd highly recommend her."
- Sean & Jennifer, South Burlington 2016